Gabions baskets filled with rock form flexible, permeable and monolithic structures
Gabions baskets are rectangular wire mesh baskets filled with rock at the project site to form flexible, permeable, monolithic structures such as retaining walls for commercial, industrial and road projects. They are also used for erosion control, bank stabilization, channel linings, and weirs.
Each gabion is securely connected to adjacent gabion durable galvanized wire mesh so that the whole structure can withstand large loads (erosion, wave, ice, ground pressure of the masses).
During the operation, as opposed to concrete, gabions are not subject to destruction and cracks, due to design flexibility, which in turn allows the construction of easily accept a draft of the soil. Even the strong erosion of soil erosion at the base of gabion construction leads, often, only a slight deformation without causing loss of strength and fracture. Over the years the strength of metal mesh structures increases, due to the natural germination of plant roots. Over time, merging with the environment, mesh construction, with proper design solution can serve an unlimited term, have a kind of natural blocks, perfectly fit into the landscape, becoming a single entity with him, maintaining and enhancing it. Gabion - are beautiful, durable, environmentally friendly and fun!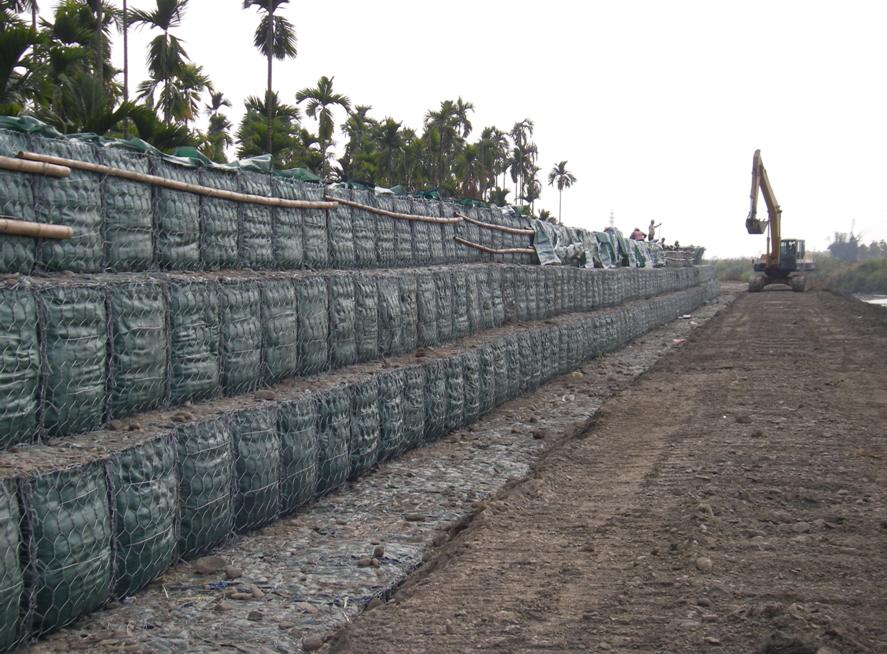 Gabion Baskets Specification:
Wire tension Resistance : 450/650N/mm2.
Zinc Plated Surface Thickness = 260g/mm2 , According to the British Standard (BS 443-1052).
Net Hole : 8cm/10cm.
Net Wire Diameter = 3.4mm.
Cortege Wire Diameter = 3.4mm.
Conjunction Wire Diameter = 2.4mm.
ASTM A975-97
Thickness: 0.02 - 0.50mm.
Wire diameter: 2.0mm
Gabion baskets sizes: 2.00m × 1.00m × 0.30m; 2.0m × 1.00m × 0.50m; 2.00m × 1.00m × 1.00m; 3.00m × 1.00m × 0.30m; 3.00m × 1.00m × 1.00m; 4.00m × 1.00m × 0.30m; 4.00m × 1.00m × 0.50m; 4.00m × 1.00m × 1.00m.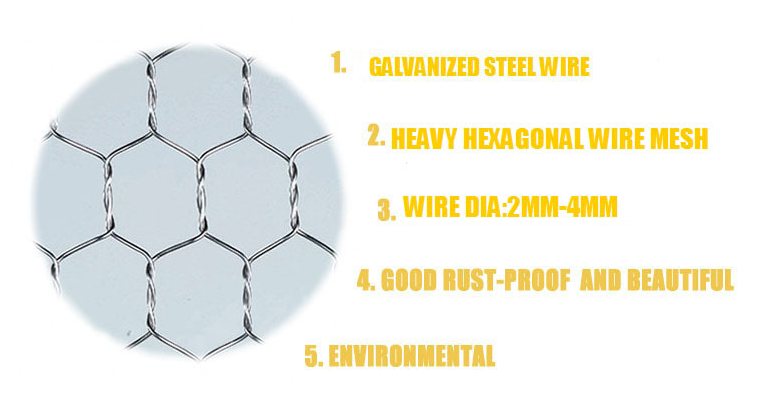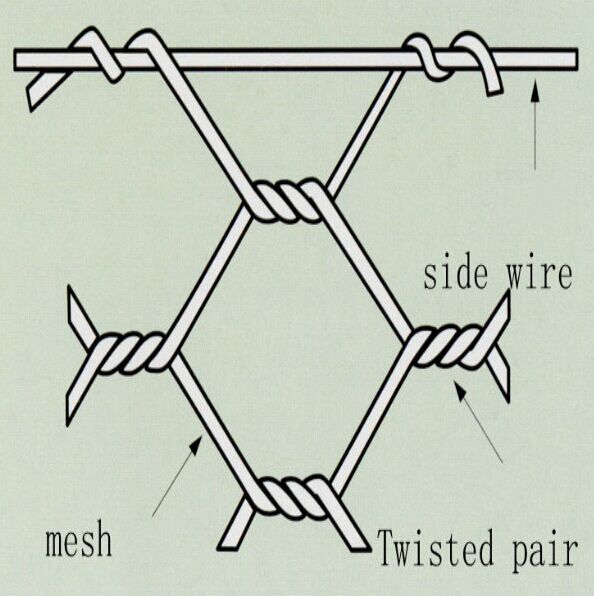 Gabions baskets applications: control and guide water or flood; flood bank or guiding bank; preventing of rock breaking; water and soil protection; strengthening structure of soil; protection engineering of seaside area.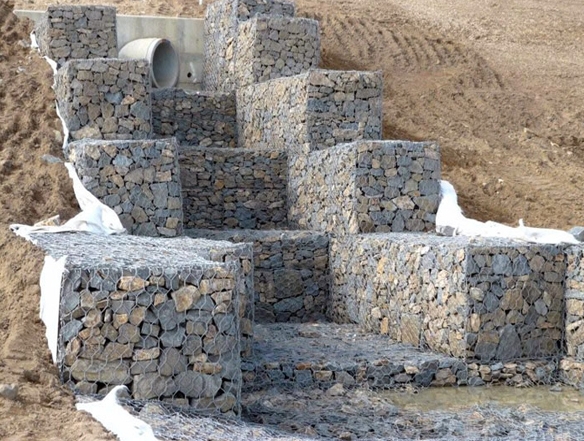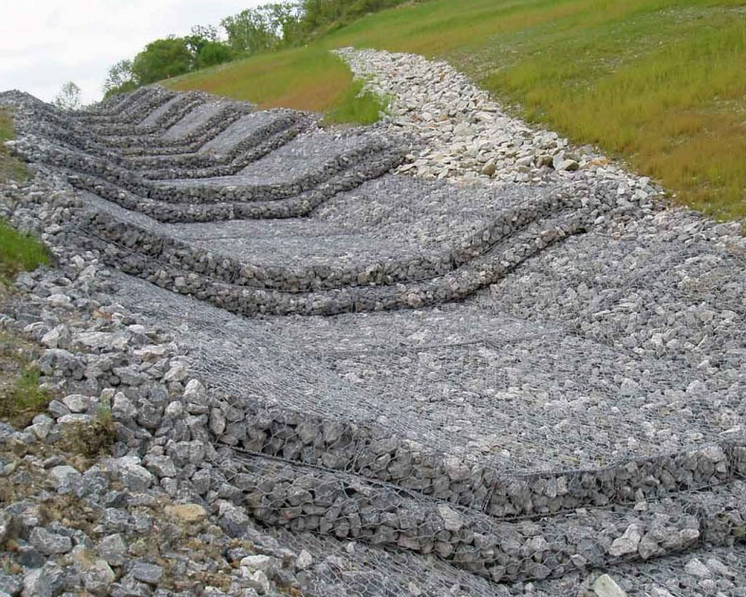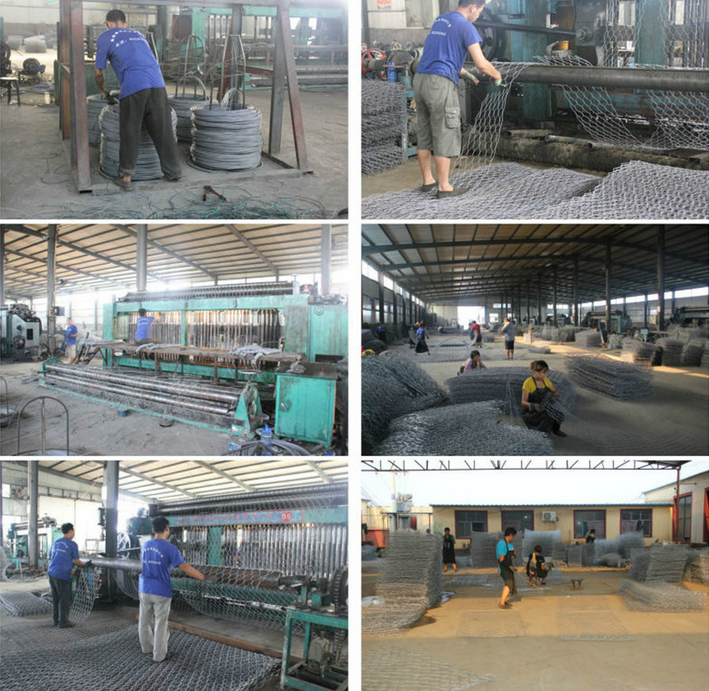 For further information, please feel free to contact us at your convenience. We specialise in the supply and installation of high quality fencing for both domestic and commercial applications, and would be delighted to provide you with a detailed quotation for your requirements.
Our company is located in the biggest wire mesh production base - Anping County, the home town of wire meshes in the worldwide . Now we are one of the leading manufacturers of wire meshes. With reasonable prices and good services, we have got recognition and trust among customers worldwide.

Our main products are all kinds of wire mesh products including Hdg Chain Link Fence Welded Mesh Fencing Temporary Fencing Panel Dog Kennel 3d File Fencing Garden Round Post Fence Panel 868 Double Wire Fencing Panels 358 Security Fence and so on.



Why choose us?
Anping Tuofang Metal Product Co., Ltd. integrates wire mesh research, development, production, sale and after-sales service. We are one of the comprehensive metal product manufacturing companies in the field. TUOFANG is a young, professional, stylish and vibrant high-quality team. We will have good cooperation with our customers. We aim to meet customers' needs (Customer standards is our standard) and have highly efficient cooperation with clients.

Our company regards "reasonable prices, efficient production time and good after-sales service" as our tenet. We hope to cooperate with more customers for mutual development and benefits. We welcome potential buyers to contact us.

Come and choose TUOFANG and share the success!



Services
Quality Products:
We follow the policy of Seeking Development through Qualityand Establishing Reputation via Quality Products. We try to meet customers' requirements with excellent quality products.
Honest Service:
We offer honest service to customers. We provide products with sincere and excellent service and the most prompt delivery.




Innovation:
We have advanced inspection and production equipment and can develop new products to meet the demand of market. We can also accept customized orders. Our strong R&D capability enables us to innovate almost everyday.




We enjoy:
Advanced wire mesh weaving machines; Experienced and well-trained work staff; Quality wire mesh products.



Группа Продуктов : Габионные корзины > HDG габионных корзины